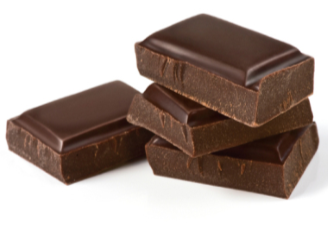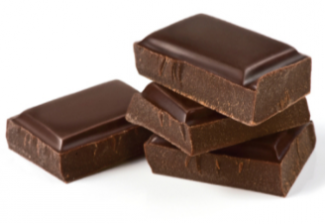 Chocolate has been receiving lots of press lately in the world of health and wellness. But what is true and what is hype? Chocolate, derived from the Cacao pod, dates back 2,000 years to Central America where the first connoisseurs of chocolate, the Maya, drank it as a fermented bitter beverage brewed with spices or wine. Dark chocolate, containing 70% or more cocoa solids, contains the highest levels of a chemical called "flavanols" which have been shown to help protect the heart in the following ways:
Improved blood flow
Improved blood pressure
Reduced risk of diabetes
Reduced inflammation
Tips for maximum benefits:
Choose dark chocolate that is 70% – 90% cocoa solids.
Chocolate is high in calories, so consuming less than 6 grams daily
(1 or 2 small squares) is ideal for maximum heart benefits without the weight gain.
The higher the content of flavanols, the higher the level of caffeine so eat your chocolate earlier in the day to protect your sleep cycle.
Purchasing "Fair Trade" dark chocolate certifies that it has been manufactured at a fair wage with the exclusion of child labor.
source: https://www.hsph.harvard.edu/nutritionsource/food-features/dark-chocolate/