Fresh Gourmet Dining at Cordia
Just as the kitchen is the center of a family home, so Cordia's dining area is the hub of our community. Dining is where Club members, guests, and great nutrition meet, by chance and by design, in venues ranging from pub to patio to warm and welcoming dining carrels. We always aim to reach the right balance between familiarity and variety, for the highest quality of service and ingredients. Whether you enjoy classic American comfort food or are happiest when dinner is an adventure, your meals are fresh, cooked to order, locally sourced when possible, and served by people who will learn—and satisfy—your preferences.
Dining Hours are flexible so you can enjoy a meal whenever it fits your schedule.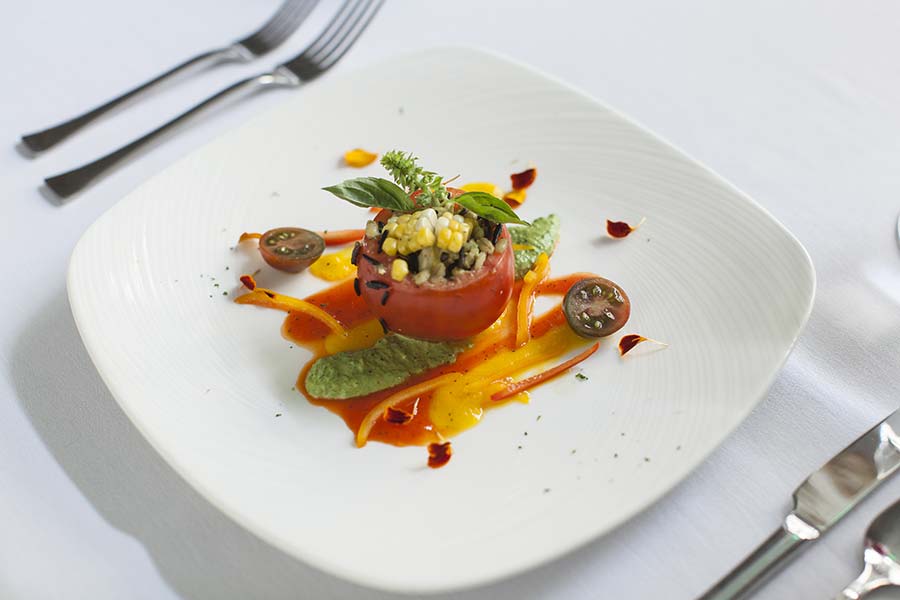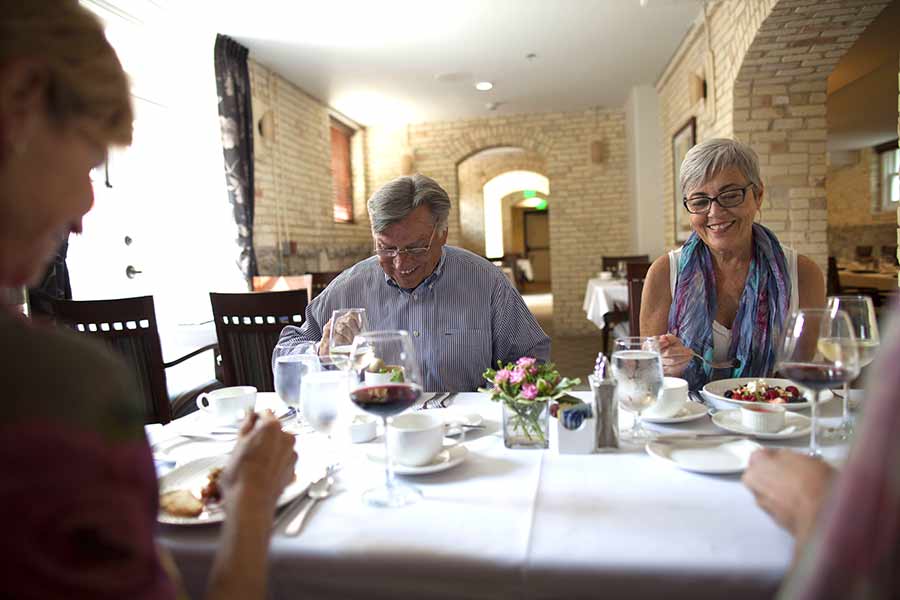 Dining Room
With white table linens and fresh cut flowers, out elegant dining room is the perfect place to entertain family and friends, meet other club members for a meal, or share an intimate dinner for two.
Pub
All-day Dining in the Cordia Pub
11:00 am – 9:00 pm
Pub Menu
Room Service
Not feeling well?
We will deliver your meals to you on a complimentary basis.
Want some private time?
There is a room service meal delivery charge of $5.00 for breakfast and lunch, and $7.00 for dinner when you want to dine in the comfort of your private residence.
Photo Gallery
Click any image to view as a slideshow